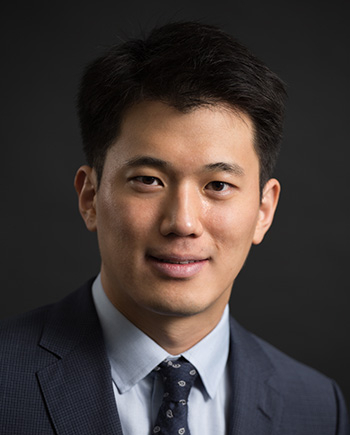 Phone: 713-743-3361 | Fax: 713-743-4190
Education:
PhD, Operations Research, University of Toronto (2015)
MEng, Industrial Engineering, University of Toronto (2010)
BEng, Industrial Engineering, Korea University (2008)
Professional Experience:
Postdoctoral Fellow, Computational and Applied Mathematics, Rice University (2015-2016)
Courses Taught:
INDE 7397: Decision Modeling and Optimization under Uncertainty
INDE 3382: Stochastic Models
INDE 3333: Engineering Economy
Research Interests:
Data-driven modeling in optimization
Inverse optimization
Inverse reinforcement learning
Statistical machine learning
Optimization under uncertainty
Robust optimization
MDP and POMDP
Applications to healthcare
Disease screening
Telemedicine
Cancer (radiation) therapy
Organ transplantation
Lifestyle management, etc.
Awards & Honors:
Research Excellence Award – Cullen College of Engineering
Outstanding Teacher Award – Department of Industrial Engineering
Finalist: INFORMS MCDM Junior faculty Best Paper Award
Winner: INFORMS Healthcare Applications Society (HAS) Best Paper
Winner: Canadian Operational Research Society (CORS) Best Paper
Professional Activities:
INFORMS UH Faculty Advisor
Selected Publications
D. Mildebrath, T. Lee, S. Sinha, A. J. Schaefer, A. O. Gaber, "Characterizing rational transplant program response to outcome-based regulation," Operations Research, Forthcoming

, 2021.

T. Ajayi, T. Lee, A. J. Schaefer, "Objective selection for cancer treatment: An inverse optimization approach," Operations Research, Forthcoming

, 2021.

Z. Shahmoradi, T. Lee, "Quantile inverse optimization: Improving stability in inverse linear programming," Operations Research, Forthcoming

, 2021.

A. Babier, T. C. Y. Chan, T. Lee, R. Mahmood, D. Terekhov, "An ensemble learning framework for model fitting and evaluation in inverse linear optimization," INFORMS Journal on Optimization

, 2021.

K. Ghobadi, T. Lee, H. Mahmoudzadeh, D. Terekhov "Robust inverse optimization," Operations Research Letters, 46 (3), 339-344 (authors ordered alphabetically)

, 2018.