Faculty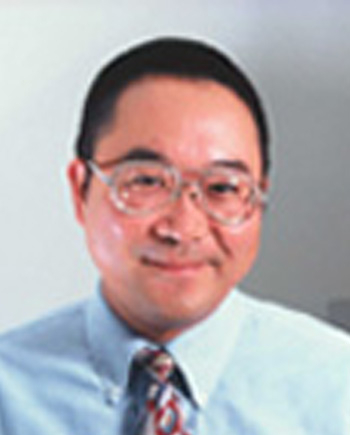 Christopher A. Chung, Ph.D.

Associate Professor
Education
Ph.D. Industrial Engineering, 1995, University of Pittsburgh
M.S. Industrial Engineering, 1992, University of Pittsburgh
B.E.S. Materials Science and Engineering, 1983, Johns Hopkins University
Courses Taught
INDE 3362 CAD/CAM
INDE 6370 OR: Digital Simulation
Research Interests
Dr. Chung's research interest are in the areas of management, operations, and equipment training simulators, educational simulators, and discrete event simulation.
This includes interactive simulators for responding to bomb threats and implementing Advanced Manufacturing Technology projects. He has also conducted research on the operation of airport security checkpoints under increased threat conditions and simultaneous service approaches to reduce airport check in times. Dr. Chung's research has received funding from the U.S. Department of Justice and Continental Airlines.
Dr. Chung is a former U.S. Army bomb disposal officer and NEST team member. He is a graduate of a citizens' police academy course. He has also worked as a manufacturing quality engineer with the Michelin Tire Corporation.
Current Research Projects
Selected Publications
Chung, Christopher A. and Panjrath, Preetinder S., "A Land Transportation Bomb Threat Training Simulator," International Journal of Modelling and Simulation, in press., 2001.

Bauch, Garland T. and Chung, Christopher A., "A Statistical Project Control Tool For Engineering Managers." Project Management Journal, scheduled for June 2001 publication

Chung, Christopher A. and Huda, Abu, "Assessing the Validity of Multimedia Training Simulators." Security Journal, scheduled for July 2000 publication

Chung, Christopher A., "A Regression Approach For Developing Mathematical Functions For Management Simulators." Simulation, vol. 74 no. 5, pp. 275-280, May

Chung, Christopher A., "Development of an Interactive Multimedia Training Simulator for Responding to Abortion Clinic Bomb Threats." IEEE Transactions on Information Technology in Biomedicine, vol. 4 no. 1, pp. 79-82, March

Chung, Christopher A. and Sodeinde, Tolupe, "A Simultaneous Service Approach for Improving Air Passenger Queue Times," ASCE Journal of Transportation Engineering, vol. 126 no. 1, pp. 85-88, Jan./Feb.

Gu, Yu and Chung, Christopher A., "Genetic Algorithm Approach To The Aircraft Gate Reassignment Problem," ASCE Journal of Transportation Engineering, vol. 125 no. 5, pp 384-389, Sept./Oct.

Chung, Christopher A. and Huda, Abu, "An Interactive Multimedia Training Simulator for Responding to Bomb Threats." Simulation, vol. 72 no. 2, pp. 68-77, February

Chung, Christopher A., "A Cost Effective Approach for the Development of an Integrated PC-PLC-Robotic System for Industrial Engineering Education." IEEE Transactions on Education, vol. 41 no. 4,, pp. 306-310, November

Chung, Christopher A. and Huda, Abu., "Project Selection Techniques," in Project Management Field Manual, Ed. David I. Cleland, New York: Van Nostrand Reinhold

Chung, Christopher A. and Nyakman, Hidayat, "Operation of Airport Security Checkpoints Under Increased Threat Conditions," Journal of Transportation Engineering, vol. 122 no. 4, pp. 264-269, July

Chung, Christopher A., "Human Issues Influencing the Successful Implementation of Advanced Manufacturing Technology," Journal of Engineering and Technology Management, vol. 13, pp. 283-299.

Cleland, David I., Bidanda, Bopaya, and Chung, Christopher A., "Human Issues in Technology Implementation, Part 2," Industrial Management (peer reviewed), vol. 37 no. 5, pp. 15-16, September/October

Chung, Christopher A., "Effectiveness of a Human Issues in Technology Implementation Management Simulator," International Journal of Industrial Engineering, vol. 2 no. 3, pp. 223-229, September

Cleland, David I., Bidanda, Bopaya, and Chung, Christopher A., "Human Issues in Technology Implementation, Part 1" Industrial Management (peer reviewed), vol. 37 no. 4, pp. 22-26, July/August
Books / Book Chapters
Chung, Christopher A., Simulation Handbook: A Practical Approach, CRC Press