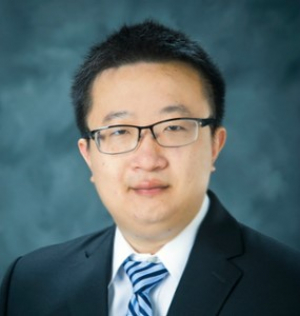 DR. Jian Shi
Assistant Professor
Department of Engineering Technology
College of Technology
University of Houston
Date: Friday, Nov 22, 2019
Time: 1 - 1:50 pm
Location: SC105
Abstract: In this talk, we will explore microgrids' application at maritime ports. We present a systematic framework for evaluating the benefits of microgrid integration in creating sustainable value through purposeful planning. We focus on demonstrating how a set of Smart Port Index (SPI) metrics can be incorporated into the port microgrid planning process in the proposed framework to holistically improve the smartness of the port and enhance the port's performance in four key activity domains: operations, environment, energy, safety and security under operation uncertainty.
Biography: Dr. Jian Shi is an Assistant Professor in the Department of Engineering Technology at the University of Houston. Prior to joining UH, he was an Assistant Research Professor at Mississippi State University. Dr .Shi's research interest includes power system modeling and simulation, microgrids, and transportation electrification. He has authored and co-authored more than 30 peer-reviewed publications.