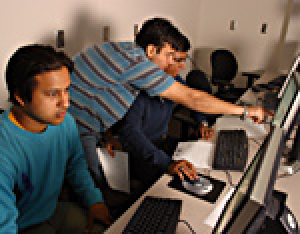 The Industrial Engineering Computer Laboratory serves the instructional and research computing needs of students by providing a network which encompasses 14 Intel® Core™ i3 computers. Available software includes Microsoft Office, Visual C++, Visual Basic, Arena, Matlab, GAMS, Lindo, and AutoCAD. Students have full access to the Internet and email. Accounts and printing service are provided to industrial engineering students at no extra charge.
Location:
N393, Engineering Building 1
Mission:
To provide Industrial Engineering students at the University of Houston with appropriate equipment and software to develop analytical tools, algorithms and heuristics that can advance the knowledge on the design and management of systems and enhance the engineering practice.